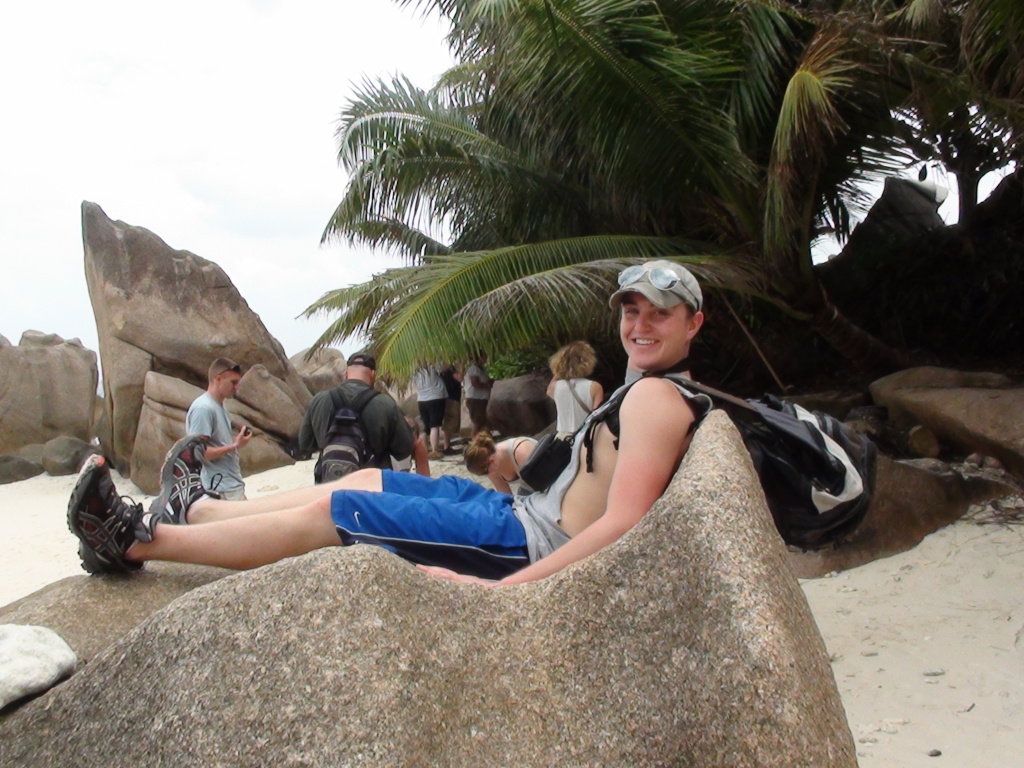 At the beginning of this year I was fortunate enough to visit one of the world's most untouched pieces of paradise: The Seychelles Islands. Home to dozens of endemic species including the famed giant Aldabra Tortoise, these islands changed my life forever. It's hard to sum up everything in a blog but I've decided to do my very best by sharing some of my favorite personal photos and memories…
The Seychelles are located off the coast of Africa about 1,000 miles east of Kenya. They are made up of about 115 granite islands that are all placed neatly in the Indian Ocean. There are only two major islands that are inhabited by people: Mahé and Praslin. Praslin, the smaller of the two is where we stayed.
The Seychelles are some of the most photographed islands in the world…and for good reason! Crystal clear waters combined with white sandy beaches make up the majority of the landscape.
This is one of the main reasons why I was so excited to visit the Seychelles: The Aldabra Tortoise. I've worked with plenty in zoos but to see them in their natural habitat is something words can't even explain.
Descending into Praslin felt as if I was landing in Jurassic Park. I had never seen anything like it in my life.
This is a picture of the open-air house that we stayed in. Even though you can't see it, the house was located just mere steps away from the Indian Ocean.
I have to admit that I'm no floral expert and had never really been interested in plants until now. The Seychelles are home to hundreds of different plant species that all seemingly fit into the tropical atmosphere.
This land crab was the very first critter I ran into on the islands. They are literally everywhere!!! These crustaceans are actually wonderful for the environment by eating rotting fruits and vegetation.
The only complaint I had during my stay in the Seychelles was all the sea food! I've never been huge on eating fish and I can honestly say that during my stay I survived off bread and fruit! Here is a picture of our first dinner!!! Next stop in the Seychelles: La Digue